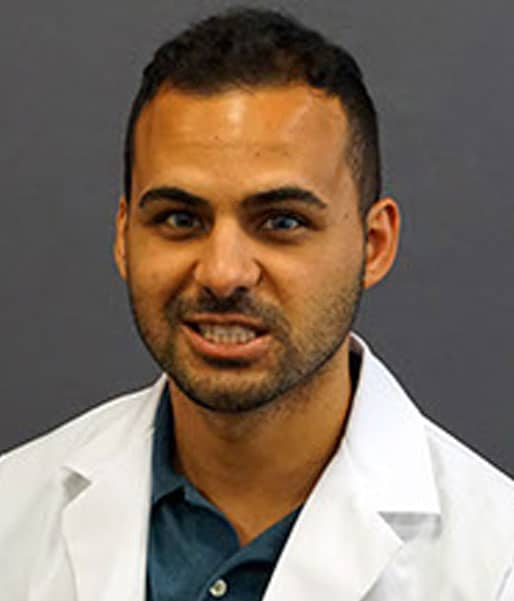 Pharmacy
Jesus Melendez, PharmD, RPh
Title: Clinical Pharmacist
Dr. Jesus Melendez received his Bachelor of Science in Chemistry at The College of New Jersey, where he authored two publications in pharmaceutical chemistry. He then continued his education at Rutgers University and graduated magna cum laude with a doctorate in pharmacy in 2017.
With great interest in clinical pharmacology and ambulatory care, Jesus completed a post-graduate pharmacy residency with the Veterans Affairs Hudson Valley Health Care System in Wappingers Falls, NY. During this time, he also managed pharmacist-led clinic services in anticoagulation, diabetes, pain management, and other chronic disease states. He has six publications in the field of ambulatory care pharmacy with focuses on substance-abuse disorder, chronic care management, and infectious diseases.
Dr. Melendez joined the OHI team in 2018 and spearheaded the development of the clinical pharmacy program. He advocated for pharmacists to have a greater role in patient care and to utilize their expertise in pharmacotherapy. He created, and now manages, a pharmacist-led anticoagulation clinic and tobacco cessation clinic where pharmacists collaborate with primary care providers for medication optimization and appropriate follow-up. He regularly participates in chronic disease state management with primary care providers as a drug information resource. Jesus also promotes medication education to all his patients, both in the clinic pharmacy and community outreach events. He utilizes his studies in medical Spanish to empower a broader demographic of the community to manage medications and live healthier lives.
Dr. Melendez recently achieved his Geriatric Research, Education, and Clinical Center (GRECC) certification as well as his Tobacco Cessation certification. He continues to serve patients as Pharmacist-In-Charge at the OHI Freehold location while planning the expansion of clinical pharmacy services at OHI. In his free time, he enjoys spending time with friends and family, swimming, and exploring independent coffee shops.